Advanced Immersion with Kia Miller
SRI SADHANA RETREAT
February 28 - March 7, 2024
|
Khajuraho, India
This

9-day sadhana immersion

is for advanced students interested in a deeper study of the tradition of the Himalayan Masters.
Our intention is to come together in a spiritually potent environment to build healing life force energy, nurture inner connection, and awaken intuitive insight.


APPLY NOW
Many of you have been practicing yoga and meditation for years and are yearning for an opportunity to go to the next level. This is it!
The time is ripe to step into the footsteps of the masters of the Himalayan Tradition, to transcend current limitations and paradigms and embody the deeper seat of consciousness.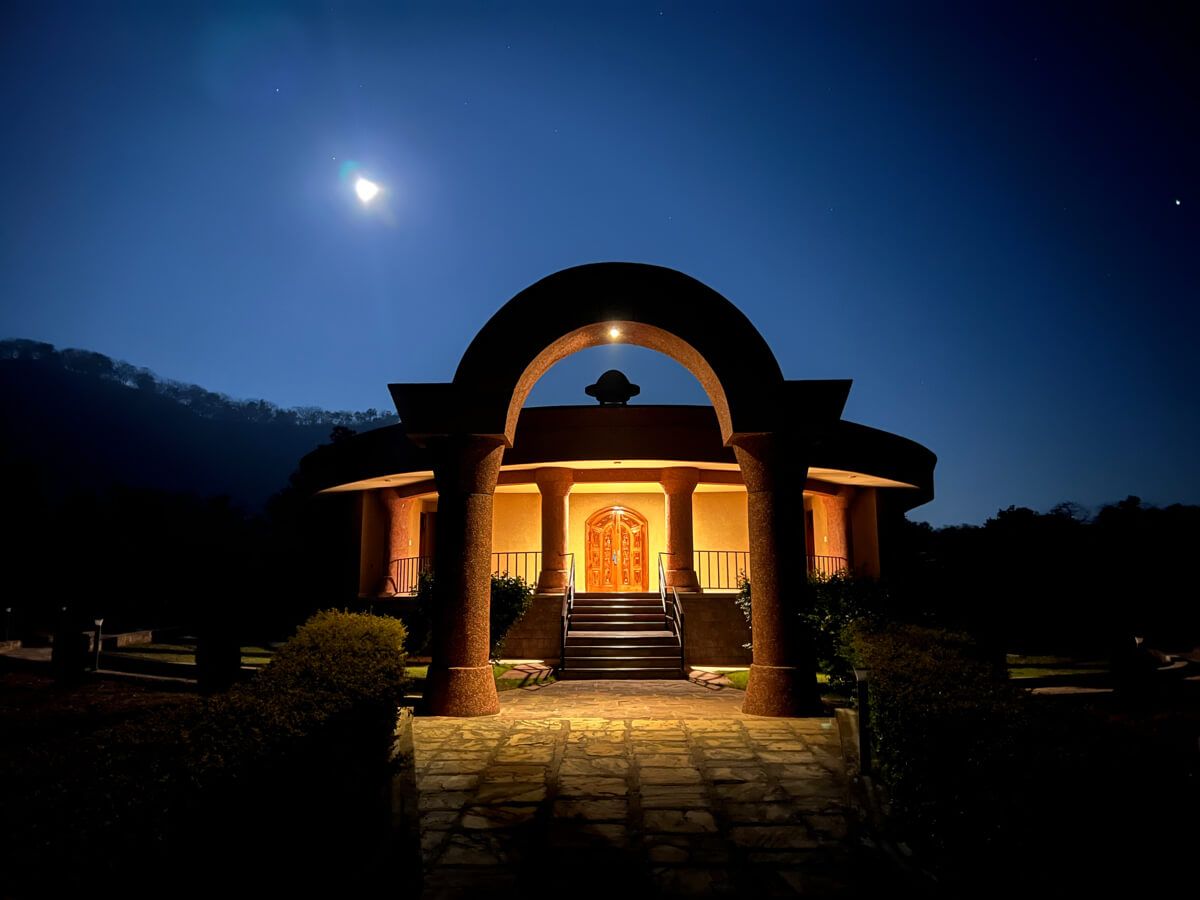 The campus was designed for immersive experiences.
The Sri Vidya shrine holds the energy of the 64 Yoginis, a potent healing space that serves to nurture awakening within you.
THE EXPERIENCE
These are extreme times, with much change occurring in the world. Opportunities to come together with a shared intention to nurture the force of healing for self and others are critical. Done in a sacred place, under the guidance of the living tradition of the Himalayas is very special.
THIS RETREAT IS FOR YOU...
---
if you have been yearning for deep sadhana time, to sit with your Self

if you have an interest in Tantra and studying one the of the key

Sri Sukta

texts
if you want to break set and initiate a new level of inspiration and joy in your life
YOU WILL RECEIVE...
---
Personal meditation time within the shrine, developing your inner connection

Kriya practices to cleanse and purify your energy

An opportunity to visit the ancient Khajuraho temple complex built over 1100 years ago

Study of the Vedic mantras of Sri Sukta, a cluster of 16 mantras dedicated to the Divine Mother
These awakened mantras empower us to pull the forces of abundance and nurturance toward ourselves so we can experience life's fullness.
ENROLLMENT

IS OPEN!
This intimate retreat is for 35 advanced practitioners. It is available only to students who have attended one or more of the RBY retreats or training modules.
A note from Kia:
"This is a gorgeous 40-acre property with space to roam, beautiful farmland all around, many hang spaces, kitchens to share, shrine, practice space and shade trees. I have personally stayed in a triple while attending an event in Khajuraho and loved it."
All accommodation is shared. Sign up early!
Embark on a 9-day yoga sadhana immersion to
build healing life force energy, nurture inner connection, and awaken intuitive insight.
Sri Vidya Shrine, Khajuraho

For many yoga practitioners the opportunity to travel to a sacred site in India, known to be charged with the energy of generations of practice, is high on their bucket list.
The Sri Vidya Shrine in Khajuraho resonates with potent healing energy, the gift of love and inner peace offered by masters of Himalayan tradition. Come and see how it feels to practice in an environment that innately exudes the energy you need to nurture your soul. and experience a joyful presence.
Khajuraho is one of India's biggest tourist attractions, with a temple complex considered to be the tip of human achievement between the 5th and 1000 century.
FREQUENTLY ASKED QUESTIONS
How do I get to Khajuraho?
What is the daily schedule?
What are the prerequisites?